Rocco Paolillo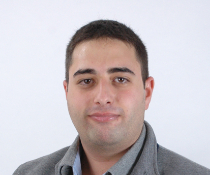 BIGSSS, Jacobs University
Tel.: +49 421 200 3953

Email:

South Hall, Room: 308

BIGSSS-departs Ph.D. Fellow, Field C, Cohort 2017
Research Interests

Social Complexity
Agent-based modelling
Immigrant Integration
Dissertation topic
Residential Segregation and Intergenerational Immigrant Integration: A Schelling-Esser Model
Dissertation abstract
Esser's Intergenerational Immigrant Integration model proposes a general rule predicting migrants' integration from investments in ethnic/receiving context affected by group size and ethnic boundaries through generations. The model's complexity turns difficult its validation, justifying agent-based models to test it into artificial societies emerging from interacting virtual agents. The project will expand Schelling's segregation model with social mobility dynamics comparing with secondary data.
Academic Supervisors
Jan Lorenz
Adalbert Wilhelm
Michael Windzio
Andreas Flache