Career Development with BIGSSS-departs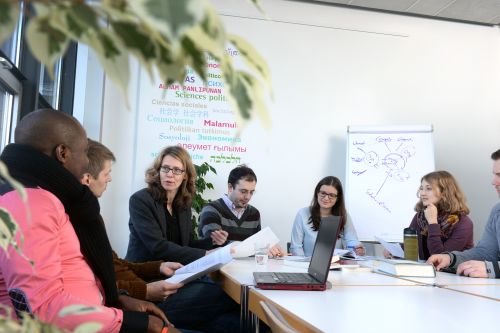 Academic guidance and career counseling are key components of all BIGSSS PhD programs.
The BIGSSS-departs PhD Program offers excel­lent doctoral studies in a program that combines close supervision of dissertation work with demand-tailored education, both embedded in a vibrant research landscape at the public University of Bremen and the private Constructor University Bremen.
However, our experience shows that social science PhDs do not restrict their career perspectives to the academic sector, but also move to attractive non-academic positions (e.g. in NGOs, administration, or political organizations) after the completion of their studies. For this reason BIGSSS-departs gives fellows the option to experience social science relevance outside universities already during their PhD phase.
Soft Skill Training
The BIGSSS-departs PhD curriculum offers courses in research and communication skills that are required in and outside academia. Besides methods training, these include soft skills such as media training, communication of research results into the wider public, and critical reflections on the complex interrelations between social science research and society.
Since practical experience is of great importance for graduate students who aspire to careers in academia, didactic training and teaching are further optional components of the BIGSSS-departs curriculum.
Research Stay or Internship at One of Our Partner Institutions
For their stay abroad, BIGSSS-departs fellows can chose between our eight high profile academic and two non-academic partner institutions.
At our academic partner institutions, fellows opting for a career in academia profit from exchanges with experts relevant for their own research project and gain experience in academic institutions in another country. The research stay does not only increase fellows' scientific competencies; it also supports fellows in establishing their own international research network and thus in increasing their competitive­ness in the international academic job market after graduation.
BIGSSS-departs fellows opting for an internship with one of the BIGSSS-departs non-academic partner institutions are familiarized with the work profile of science managers, the intricacies of applied commissioned research, or proposal writing for supra-national aca­demic funding agencies in the European Research Area and beyond.
Research Day and Career Day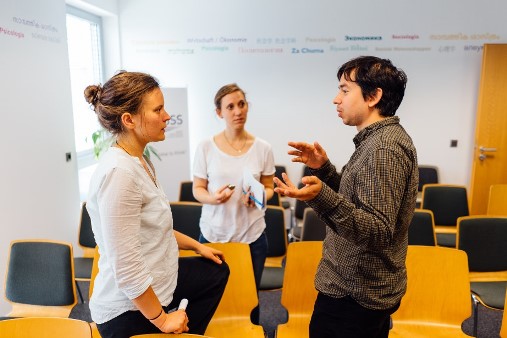 A new feature of the BIGSSS-departs PhD Progam is the "Research Day", an annual event that brings fellows and faculty from all topical areas and social-scientific disciplines together to present and discuss their work in progress and also to learn about academic career opportunities. The format allows for a protected atmosphere where fellows can develop their project by exchanging views with researchers from other disciplines.
Similarly, to familiarize our doctoral fellows with job opportunities and requirements of non-academic employers and to help them set up their first professional network, BIGSSS-departs introduces an annual "Career Day". Representatives of relevant employers as well as BIGSSS alumni are invited for this day to share their job experiences. This allows current PhD fellows to learn more about potential non-academic employers and the qualifications and skills needed to pursue this career path.
Mentoring and Alumni Partnership Program (APP)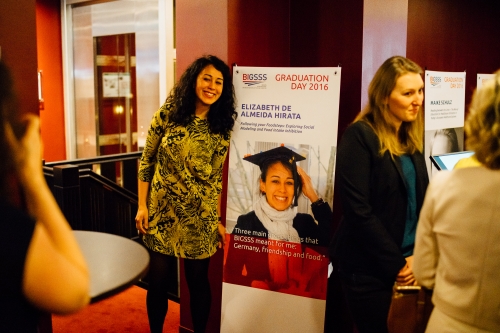 BIGSSS encourages fellows to participate in mentoring programs offered by BIGSSS, the University of Bremen or Constructor University. These programs allow fellows to choose a mentor with academic or non-academic professional expertise and networks to support them in being prepared for their first job after graduation.
Furthermore, BIGSSS-departs introduces an Alumni Partnership Program (APP) which supports PhD fellows in linking up with a member of our alumni network in an academic or non-academic position to foster a regular information exchange on job perspectives and eventually a more formalized coaching offer.