Application & Admission
If you are interested in becoming a BIGSSS Regular PhD Fellow in the GSPSC Program, please read the following information carefully. You'll find all essential information on open calls, admission requirements, admission procedure, and required application documents below.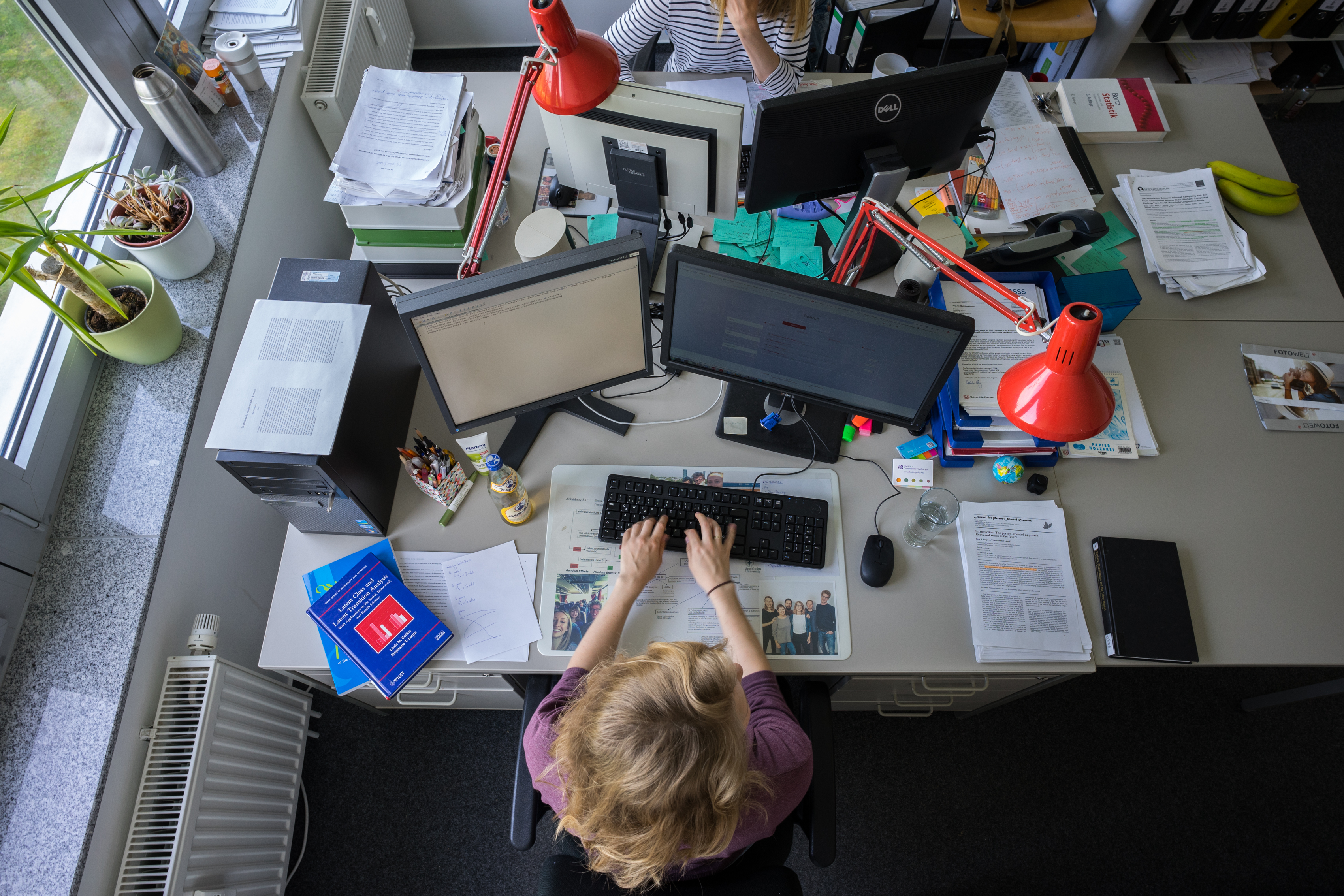 Call for Application
A call is expected to be opened at the end of 2023.
For eligibility criteria and application instructions please see below.
Who Can Apply?
Applicants for the GSPSC PhD program must meet the eligibility criteria for the BIGSSS Regular PhD program and for the DAAD Graduate School Scholarship Programme.
Eligibility Criteria
You are an international applicant, proficient in English language (speaking & writing, proof of C1-level English language skills or the equivalent).
You must not have resided in Germany any time after February 1, 2022.
Your MA degree must be completed and the validation of the degree must be available by May 15, 2023, which means you may apply before having finished your MA degree.
At the time of application, your last final exam must have taken place no longer than 6 years ago.
You have an excellent MA degree (or national equivalents) in Sociology, Political Science, Psychology or related social science disciplines e.g. Law, Economics or Media Sciences.
Your dissertation project is in the field "Global Dynamics of Social Policy and Social Cohesion" aligns with the research focus of one or several of our program PIs.
We particularly encourage applications from the Global South.
General Application Guidelines & Admission Process
The application process is a two-stage process which requires an application at BIGSSS and, if the candidate successfully mastered the BIGSSS review process, application with the DAAD. At BIGSSS, applications will be reviewed by a selection committee of Faculty, the program coordinators, and Fellow Representatives at BIGSSS. Based on the excellence of their applications, candidates will be selected for a nomination to the final decision process of the DAAD.
1st Stage: BIGSSS Application & Selection Period
Application Period
You must submit your application electronically via our online admissions system (you may have to create an account first).
Ensure that you select "Apply for BIGSSS PhD Program". Otherwise your application will not arrive at BIGSSS and cannot be considered.
Consider the list of documents required for application below.
Only documents in PDF format are accepted (you can use a free version of PDFCreator).
Review & Selection Period
As soon as the call is closed, all eligible applications are reviewed.
Shortlisted candidates will be infomed by beginning of April and invited for interviews.
Interviews are planned for late April / early May. The interviews will take place online.
2nd Stage: DAAD Nominations
After interviews have taken place, BIGSSS will nominate four candidates (including two waiting list slots) to the DAAD.
Only successful candidates have to apply again with the DAAD. Successful candidates will be informed by BIGSSS by mid-May.
If you have any questions regarding the admissions process, please consult our Frequently Asked Questions or contact our Admissions Officer at admissions-officer@bigsss-bremen.de.
Overview of Application Documents
Please make sure to submit all required documents in your online application. See the below checklist:
Personal Information form (to be completed in the online admissions system)
Curriculum Vitae (free text - PDF)
Preliminary Dissertation Proposal (free text - PDF) - consider our Guide on Application Material
One-page Proposal Abstract (free text - PDF)
Statement of Purpose (free text - PDF)
Statement of Skills and Experience with Methods of Empirical Social Research (free text - PDF)
MA/BA/Diplom/Magister Certificates (scan - PDF)
University Grade Transcripts (scan - PDF)
Certification of English Proficiency (scan - PDF)
Two Recent Letters of Recommendation (to be submitted electronically in your application, or sent directly to the Admissions Officer from your referee by post or email

before

the deadline).
For more detailed description and information, see our Guide on Application Material.
Always keep in mind: from our perspective, a complete and well prepared application is the first (and a very important) message in the admissions process!
All application documents must be submitted via our online admissions system only.
Online Application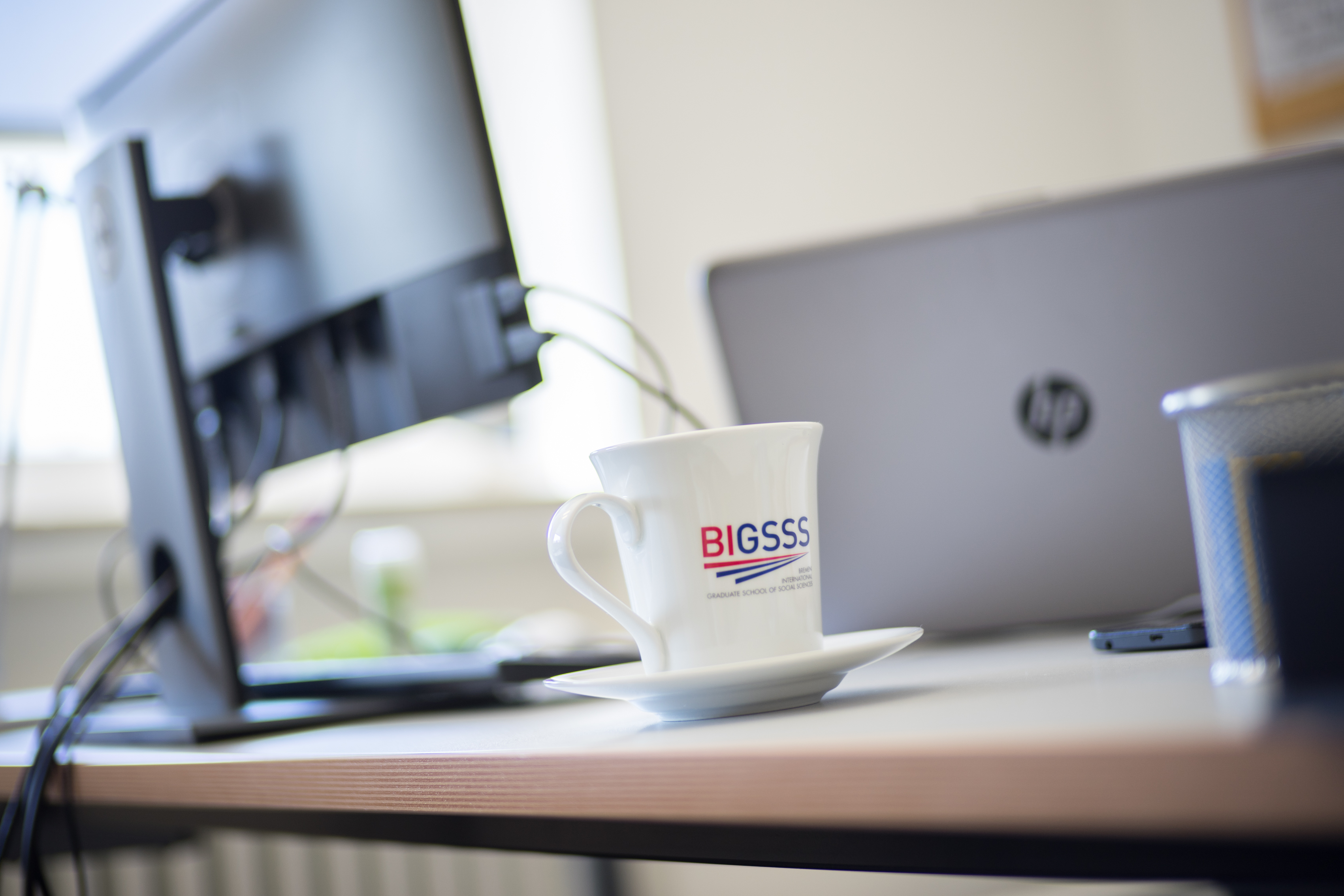 Submit your application online admissions system until January 23, 2023 (11:59pm CET).
Helpful Documents