BIGSSS Regular PhD Program

Structured Doctoral Education in the Social Sciences
As an excellent Graduate School of Social Sciences, it is our vital interest to ensure a high quality doctoral training program for all our fellows. This includes the principles of demand-tailored education, close supervision, progress monitoring, and effective funding.
BIGSSS consolidates different doctoral training programs beneath the same roof. The Regular PhD program is one of our full-time PhD programs in which fellows commit themselves to their own dissertation projects and the full academic program of the BIGSSS curriculum. Our Regular PhD fellows receive demand-tailored theoretical and methodological training, acquire teaching experience in small seminars, and complete their top-notch dissertations in a timely manner.
Admitted fellows of the BIGSSS Regular PhD Program receive stipends or work contracts for 36 months, contingent on successful completion of each year. To support its PhD fellows in achieving early scientific independence, BIGSSS also provides funds for conducting, presenting and publishing research.
BIGSSS Regular PhD Programs
Find out more about our Regular PhD Programs:
Research Training Group SELF (no further calls)
BIGSSS-DAAD Graduate School Scholarschip Program (application open until 15 December 2023)
BIGSSS PhD Fellowships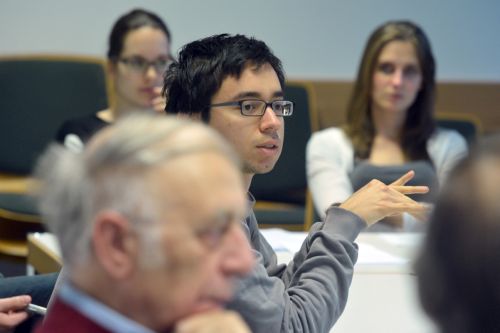 BIGSSS offers Regular, Affiliated, and Adjunct PhD Fellowships differing by source of funding, curricular requirements and PhD milestones.
Learn more about the Fellowship options here.