Gonzalo Arevalo Iglesias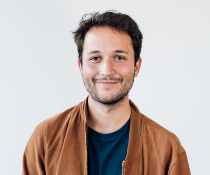 Universität Bremen
Email:

Unicom, Haus 7, Room: 7.3100

Regular Ph.D. Fellow, Field B, Cohort 2021
Research Interests

Political Attitudes; Welfare State; Family Networks; Labour Market Inequalities; Quantitative Methods; Survey Methodology
Dissertation topic
Networks of Family Support and Social Policy Attitudes
Dissertation abstract
Explaining the formation of social policy attitudes has become an increasingly relevant task and garnered great attention from social scientists throughout the last decades. While many explanatory factors have been proposed at both micro- and macro-level, less attention has been paid to the role played by meso-level institutions, like the family. In an attempt to fill this research gap, the proposed dissertation employs secondary survey data to conduct a multilevel comparative analysis of how the family, and the network of dependencies and responsibilities embedded in it, influence individual social policy attitudes.
Academic Supervisors
Patrick Sachweh
Nate Breznau