Cristina Greculescu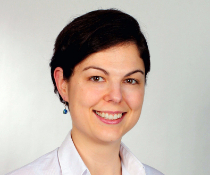 BIGSSS, Constructor University
Tel.: +49 421 200 3953

Email:

Mondays & Tuesdays: South Hall, Room: 308

Affiliated Ph.D. Fellow, Cohort 2017
Research Interests

Noncognitive skills (particularly grit and self-control)
Positive psychological approach to personality
Educational inequalities
Dissertation topic
Can we teach grit? An intervention-based examination of grit's impact on academic achievement
Dissertation abstract
Noncognitive skills are increasingly acknowledged in debates about education. One such attribute, grit, denoting perseverance and passion for long-term goals, is purported to impact well-being and success in school and beyond. This research aims to address several deficits in the literature on grit: lacking knowledge about grit's importance in the German educational context, uncertainty surrounding its malleability, and insufficient insight into its potential role in reducing achievement gaps.