Constantin Huber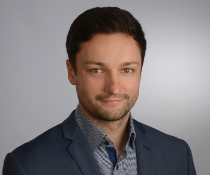 Forschungsinstitut Gesellschaftlicher Zusammenhalt (FGZ), Universität Bremen
Tel.: +49 421 218-58548

Email:

Unicom, Haus 7, Room: 7.4590 (4th floor)

Affiliated Ph.D. Fellow, Field B, Cohort 2021
Research Interests

Various developments are increasingly challenging social cohesion, such as anthropogenic climate change, globalisation or populism. In particular, the nature of the latter, including its effects on European democracies, has become the focus of my research interest in recent years.
Dissertation topic
The effects of populism on European democracies
Academic Supervisors
Philip Manow
Arndt Wonka