BIGSSS Annual Report 2022 › view all
30.05.2023
The Annual Report enters its second round.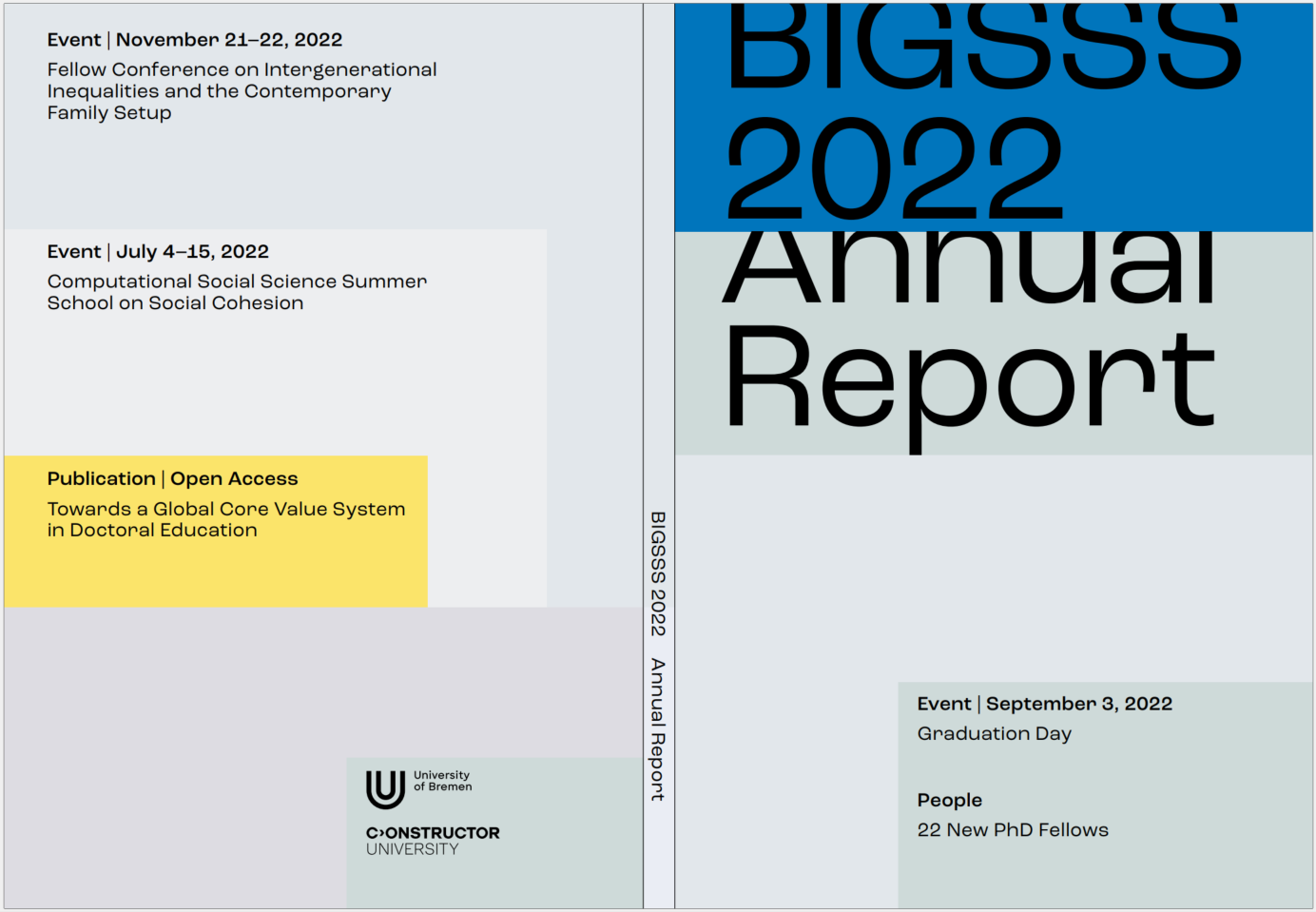 Our first Annual Report for the year 2021 and published last year was a great success. We want to build on that and start a series with the second edition - the BIGSSS Annual Report 2022.
The Annual Report looks back at the institutional and academic developments and new faces of BIGSSS over the past calendar year. It includes portraits of all new BIGSSS fellows, faculty, and staff, provides information on graduates, new publications, newly launched doctoral programs, and includes a 'word with the deans' and a foreword by the managing director.
Read the Annual Report 2022 here.