BIGSSS Fellows win bronze medal in Badminton Cup › view all
18.10.2022
Versatile participation of BIGSSS members at the 12th Mercator Badminton Challenge Cup of Jacobs University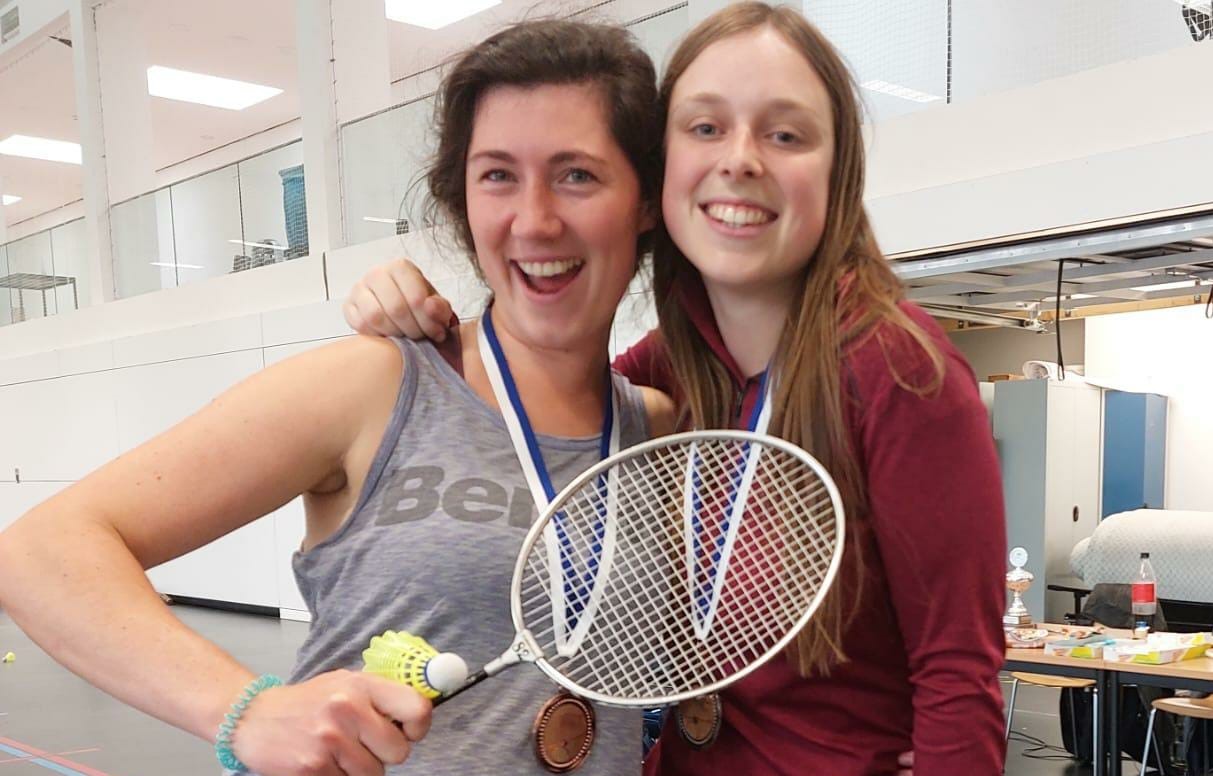 Carina Hartz and Jarina Kühn, both BIGSSS PhD fellows, show sporting commitment not only in their dissertation research projects. At this year's 12th Mercator Badminton Challenge Cup they won the bronze medal for women's doubles. Congratulations!
Further competing BIGSSS fellows were Tanya Keni and Gonzalo Arevalo Iglesias, who played mixed doubles together. Gonzalo also played men's doubles together with an undergraduate student from Jacobs University.
With a record-breaking 38 participants, the Mercator Badminton Challenge Cup was taking place for the 12th time on October 15, 2022. It is a badminton tournament with men's, women's, and mixed doubles, organized by father-son duo Klaus Boehnke, Professor of Social Science Methodology and BIGSSS faculty member, and Florian Münch. The Cup was originally created in 2005 for members of Jacobs University's Mercator College, but has since expanded to include all Jacobs University members.
The next Cup is expected to be held next fall - enough time to train for even more sporting success next time!