11th Nordwel Summer School: State, Society & Citizen › view all
24.07.2019
Joint summer program of BIGSSS, SFB 1342, the University of Southern Denmark, and the University of Helsinki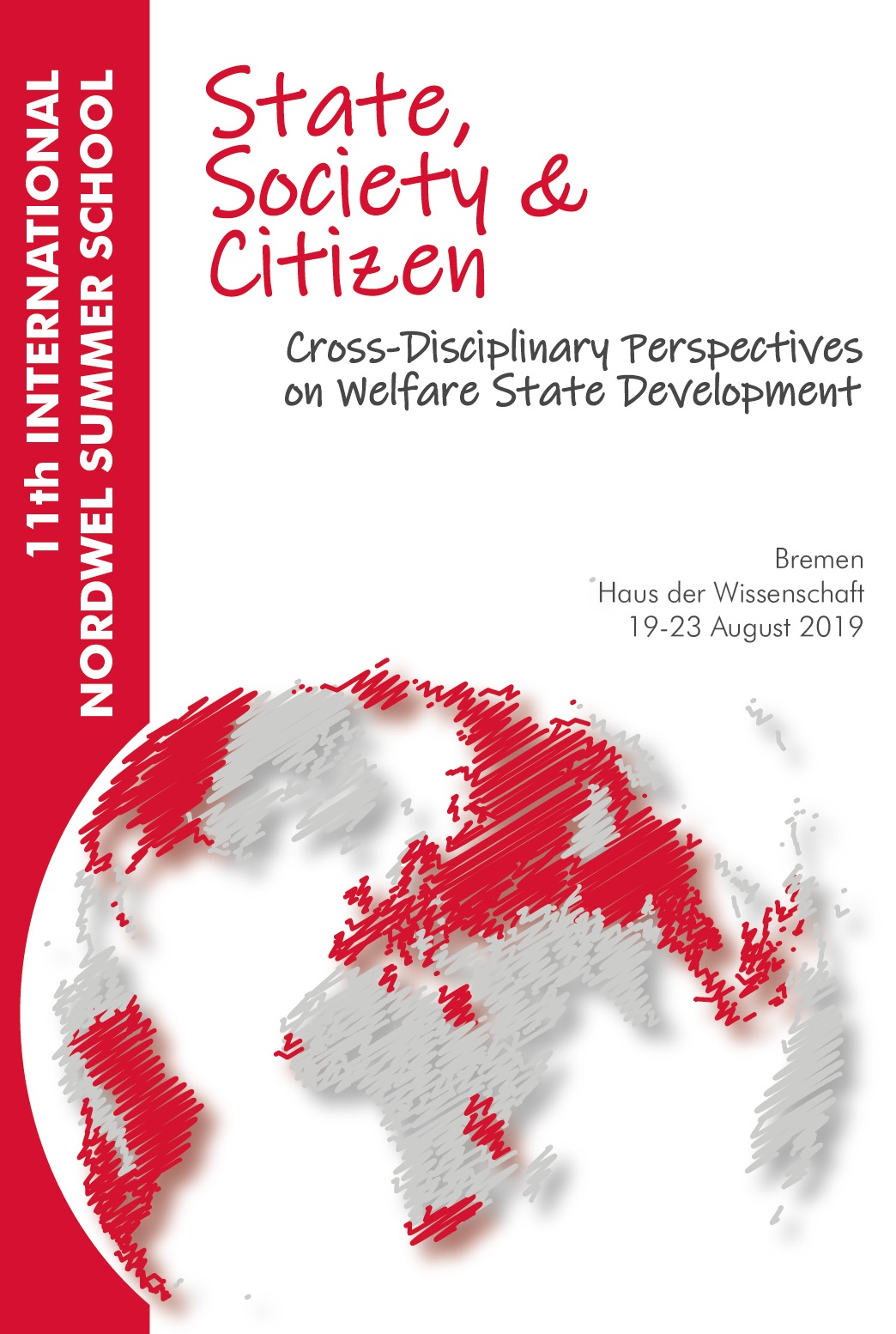 On August 19 - August 23, 2019, the 11th international Nordwel Summer School on "State, Society & Citizen" takes place at Bremen's House of Science. The program is now available - so take a look!
The cross-disciplinary summer school on welfare state development is a joint venture of the Collaborative Research Center (CRC1342) "Global Dynamics of Social Policy", the Bremen International Graduate School for Social Sciences (BIGSSS), the Danish Centre of Welfare Studies at the University of Southern Denmark), and the Faculty of Social Sciences at the University of Helsinki).
For further Information on the summer school, please visit the Nordwel Summer School 2019 website.
11th Nordwel Summer School: State, Society & Citizen
Joint summer program of BIGSSS, SFB 1342, the University of Southern Denmark, and the University of Helsinki
more