03.07.2019
Two Successful UNICOM-Newsletter Years and a New Team Member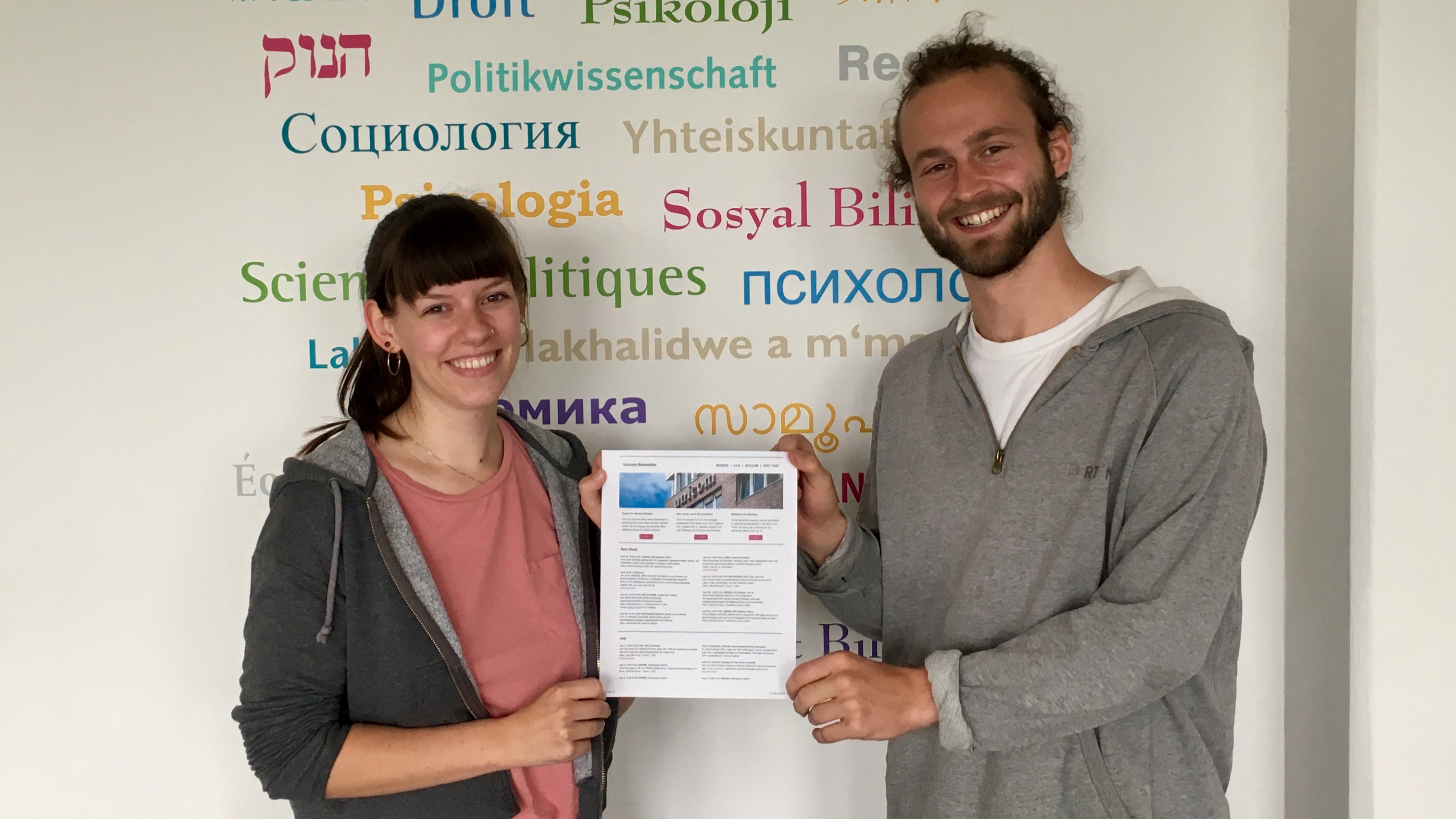 It's time to say thank you to David Sehmsdorf who is off to pastures new and will leave the University of Bremen and thus our UNICOM-Newsletter team by the end of the semester.
For the past two years, David pulled the strings behind the joint social science publication and contributed to it's growing success: besides a new improved layout and an increasing number of weekly submitted news and event items, also the popularity and impact of the newsletter has grown far beyond the walls of UNICOM with five new recipient institutes on campus.
At the same time, we look forward to welcoming our new team member Sophia Landzettel who will take over David's post and carry on the (net)work. So keep up the productivity and share your news with us at newsletter@bigsss-bremen.de!