BIGSSS Meeting of Members › view all
May 17, 14:0-16:00 h (internal meeting)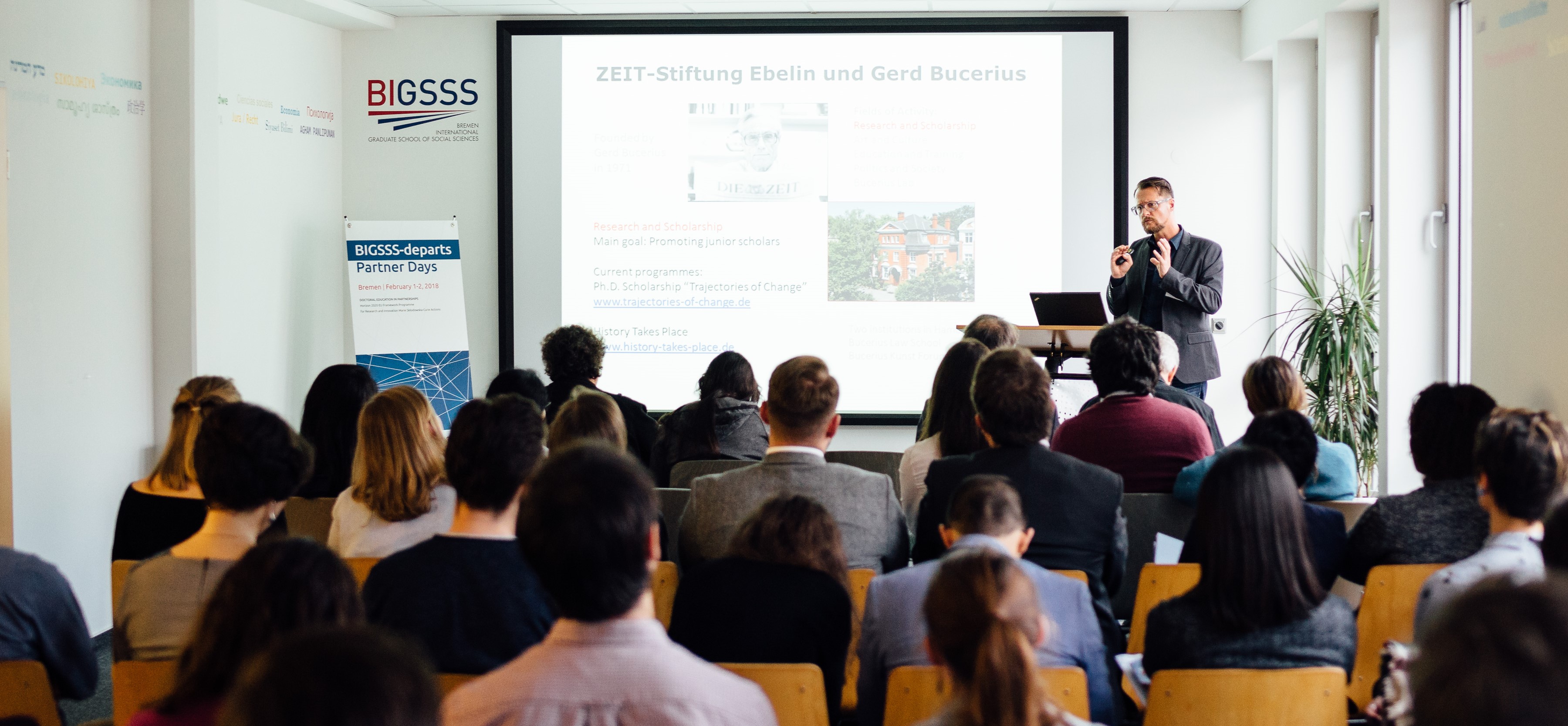 May 17, 2023
- 14:00 - 16:00
Series:
Institutional Meeting
On May 17, 2023 the next BIGSSS Meeting of Members will take place from 14-16 h. On behalf of our dean, Patrick Sahweh, all BIGSSS members are cordially invited.
The Meeting of Members is an institutional meeting where the Dean's Report will be presented and discussed and new applicants for BIGSSS Faculty will briefly introduce themselfs. Moreover, the Meeting of Members is the place where the BIGSSS Best paper Awards are presented.
If you have questions about the meeting, please contact Arline Rave. Please note, that the this is not a public meeting; the Meeting of Members is only open to BIGSSS Members.