Growing Diversity in Germany - Challenges and Opportunities › view all
Public Talk with Georgi Dragolov and Nele Kuhn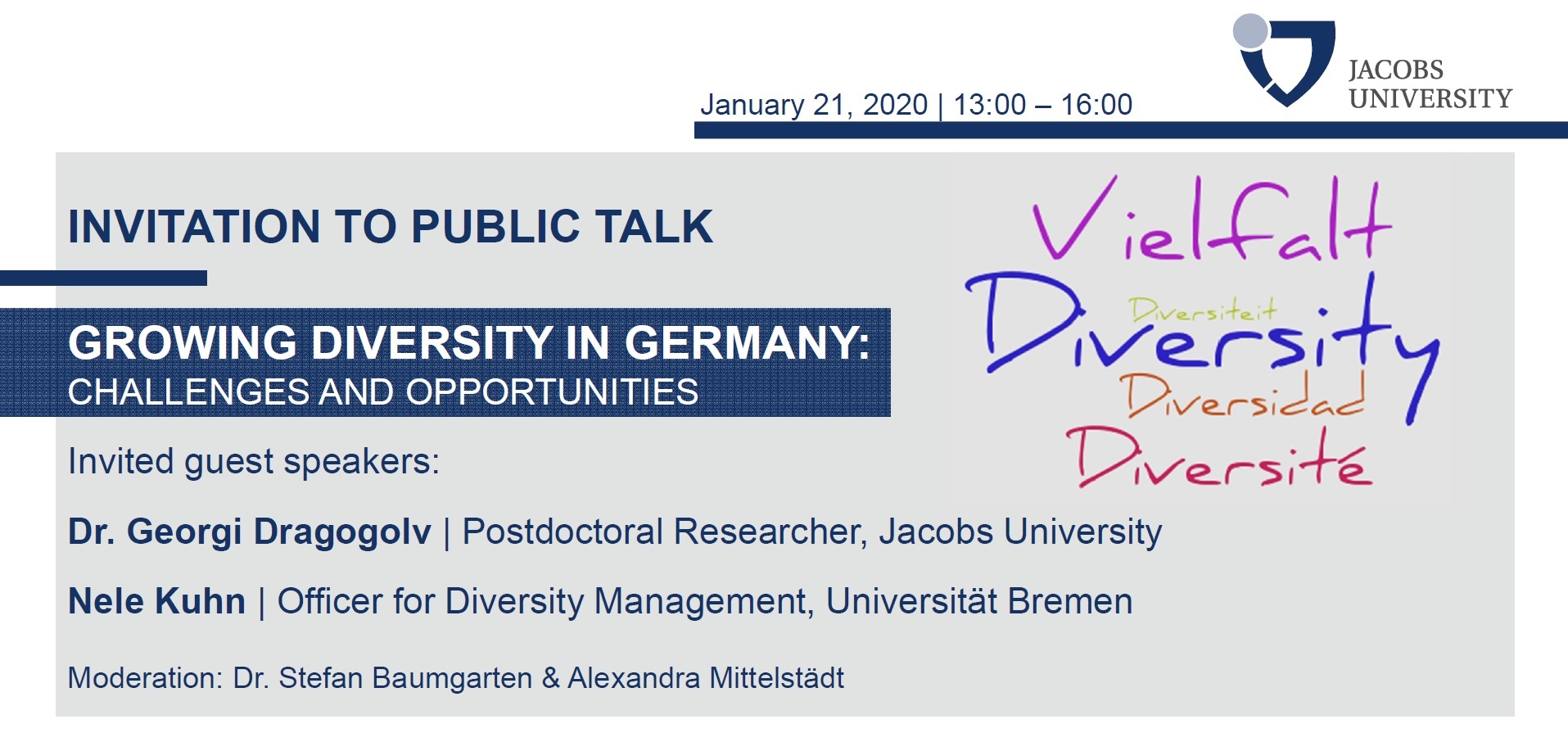 January 21, 2020
- 13:00-16:00h
Jacobs University, Campus Center
Campus Ring 1
28759 Bremen
Series:
Social Sciences Go Public
Event type: public
BIGSSS PhD fellow Alexandra Mittelstädt organizes a public talk on "Growing Diversity in Germany - Challenges and Opportunities" with invited guest speakers Goergie Dragolov (Jacobs University) and Nele Kuhn (Universität Bremen).
The event will take place at Jacobs University on January 21, 2020, 13-16h. Participation is free and registration is not needed.
For more information, please contact Alexandra Mittelstädt at amittelstaedt@bigsss.uni-bremen.de.
Download the event-flyer.