Summer Academy for High School Students in July › view all
This Year with a Social Sciences Workshop by Alyona Khaptsova and Olga Poluektova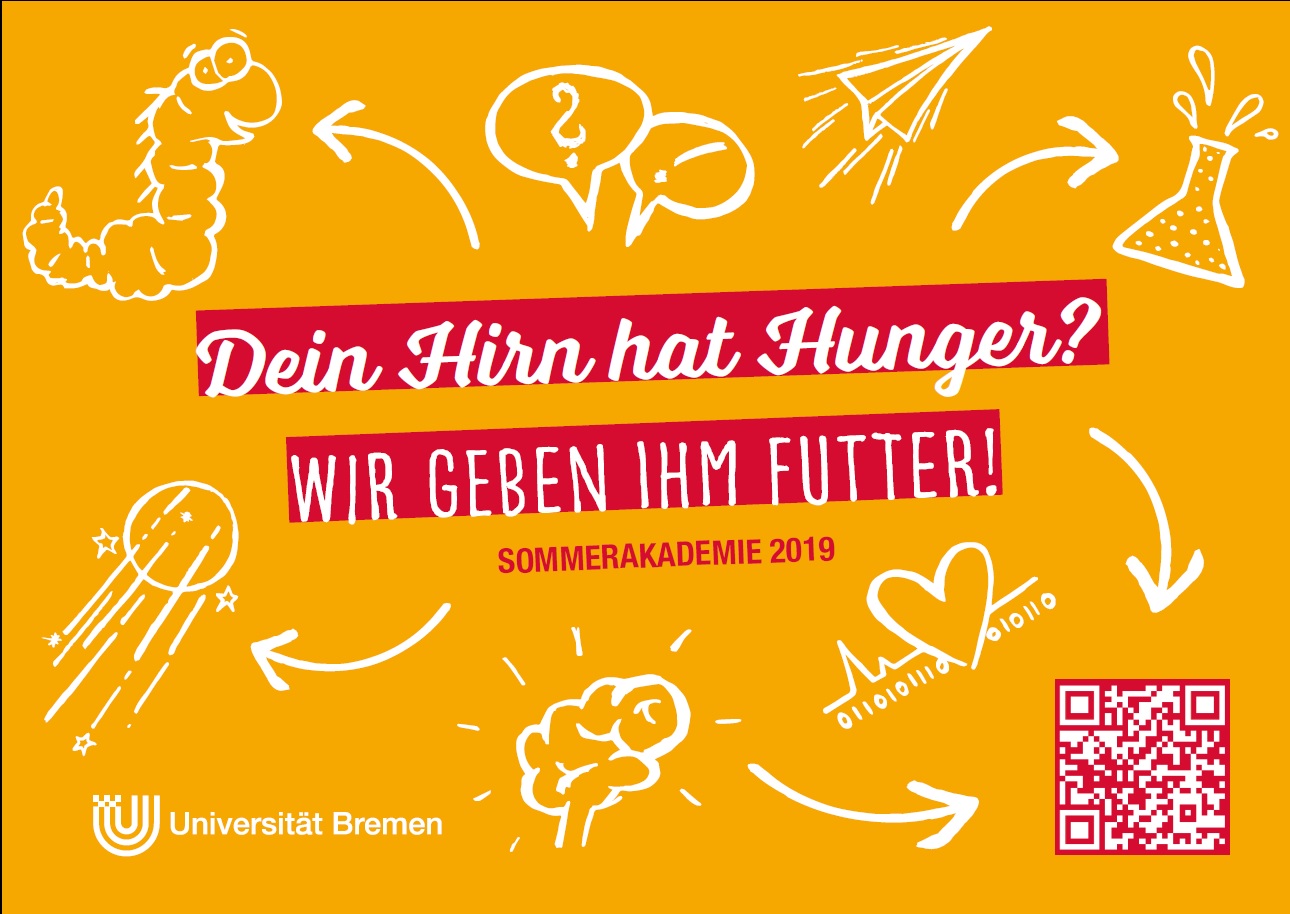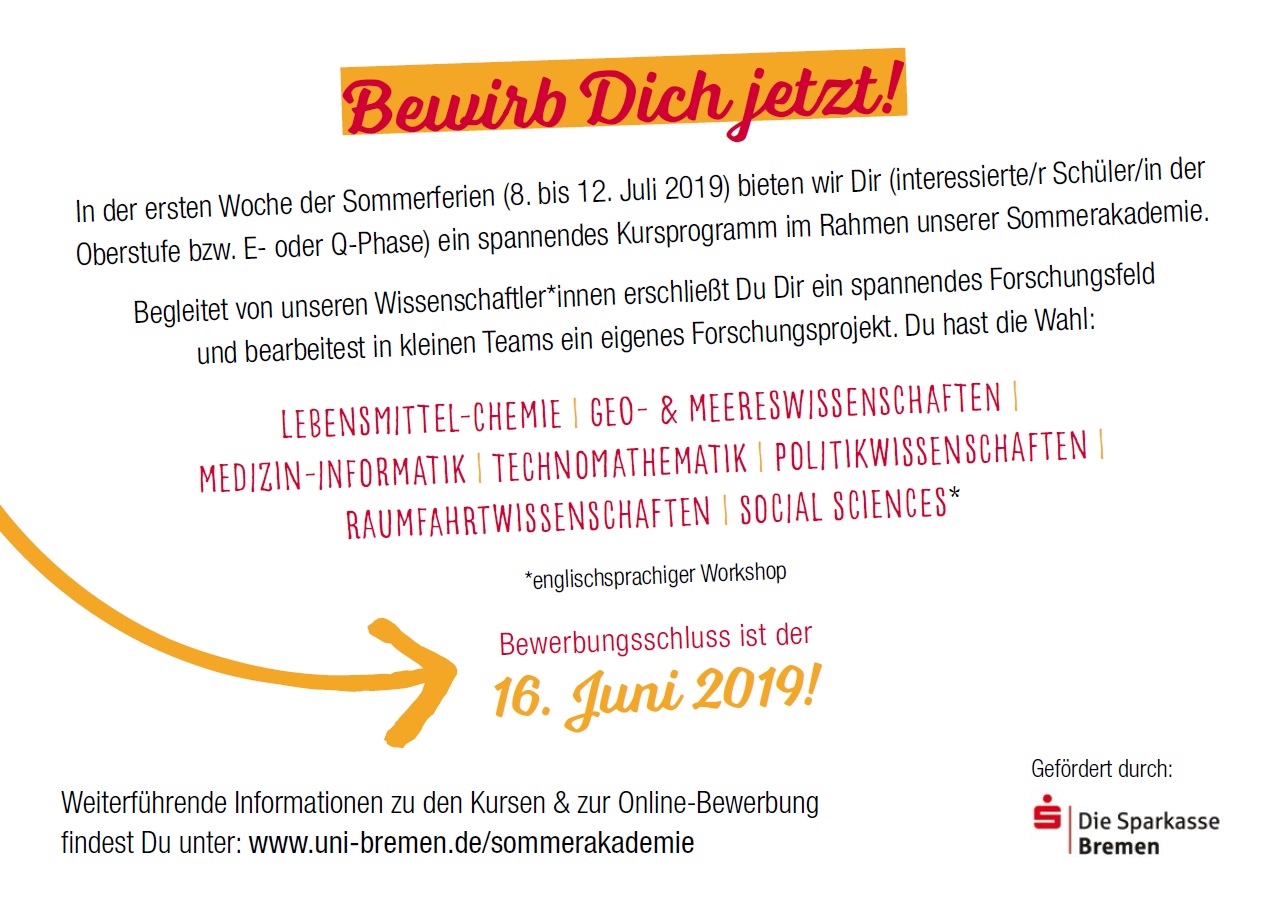 Universiät Bremen Campus , n.n.
28359 Bremen
Series:
Social Sciences Go Public: Student Edition
Event type: public
Summer time is research time! The University of Bremen organizes a Summer Academy for high school students (age 17-19) on July 8-12, 2019. Participants attend a four-day-workshop of their thematic choice on the university campus. On the fifth day, they present their results at a public event at the FinanzCentrum am Brill of the Sparkasse Bremen.
This year, BIGSSS fellows Alyona Khaptsova and Olga Poluektova offer a Summer Academy workshop on "Thinking like a Social Scientist" in which participants analyze big and small questions about th(eir) social life. For a detailed description of the workshop and more info on its instructors, please see below.
The social science course is held in English. There is a participant fee of €30,- for the Summer Academy which covers the participants' lunch in the University Mensa. In individual cases, this fee may be waived after consultation. Applications with a short letter of motivation should be submitted online until June 16, 2019.
For more information on the application procedure and organizational issues, you can either visit the Summer Academy website or contact the program coordinator Isabell Harder directly at isabell.harder@vw.uni-bremen.de or phone: +49 421 218-60393.
Thinking Like a Social Scientist: Analysing Big and Small Questions about the Social Life (in English)
About the Course: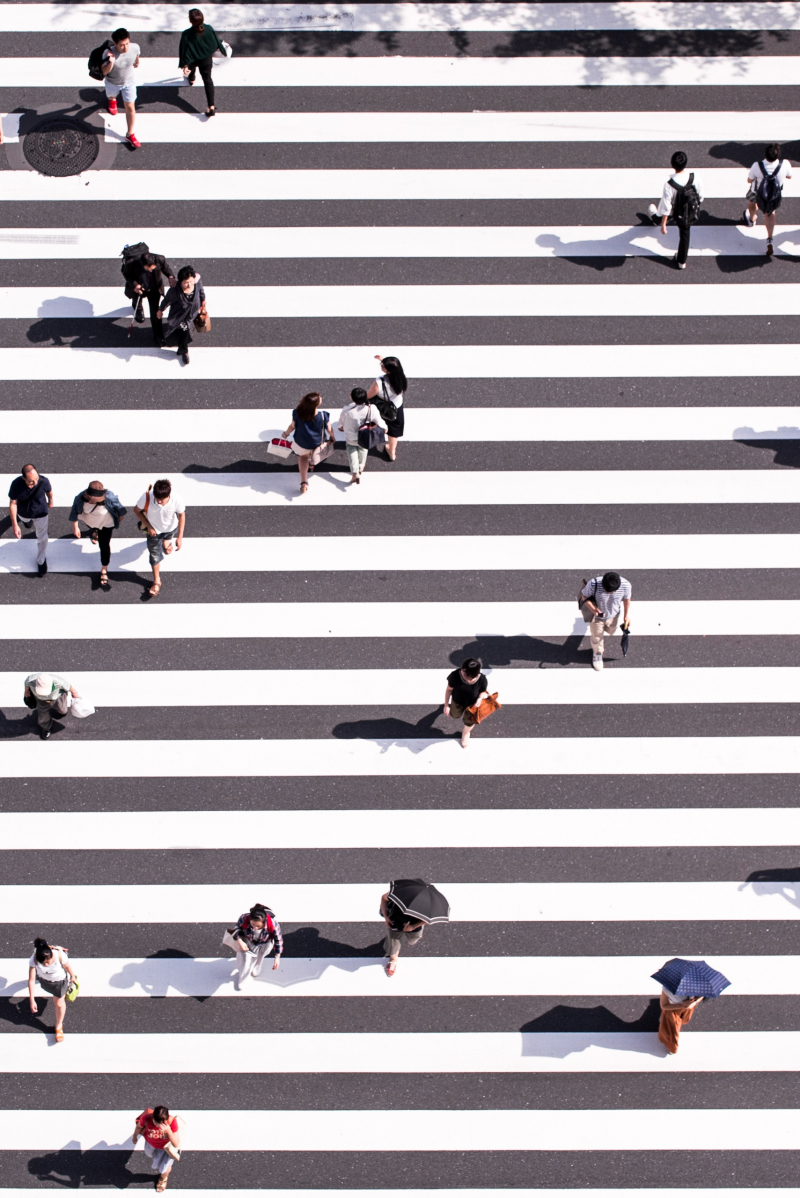 It has long been known that we, humans, are social beings. From the moment we are born, we belong to a wide variety of social groups, and as we grow older, we acquire even more group memberships. On the one hand, the products of social life – norms, sanctions, traditions and policies – make our lives more structured, predictable and less chaotic. On the other hand, sometimes the differences in values and convictions in members of different social groups, or unequal power distribution between the groups, make rivalry and confrontation inevitable. Social life, in all its complexity, has been the focus of interest of philosophers and social scientists for centuries. But how do social scientists deal with the challenge of studying abstract and complex phenomena such as personal values, ideologies, discrimination, or inequality?
Our Summer Academy course "Thinking like a Social Scientist" aims to answer this question and to introduce you to the world of social science and scientific thinking. We will start with a discussion about different social phenomena that are usually in the focus of social scientists' attention. Further, we will delve into the principles of scientific thinking and learn about the standard methods that researchers use to study those social phenomena. Finally, we will put our knowledge into practice by developing a research project that will address a current social issues of your interest.
About the Instructors: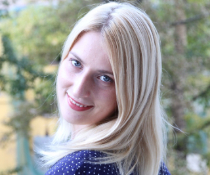 Alyona Khaptsova is a PhD student at the Bremen International Graduate School of Social Sciences (BIGSSS) at Uni Bremen and Jacobs University. She studies what human values are and how they develop within broader social and political contexts. Alyona is particularly interested in the values as a driving force for interest in the Olympic Games, the mega-event that blends together ideas of cosmopolitan solidarity, cultural heritage, nationalistic pride, and fandom excitement.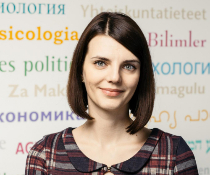 Olga Poluektova is a PhD student at the Bremen International Graduate School of Social Sciences (BIGSSS) at Uni Bremen and Jacobs University. She studies how the environments in which we grow up shape the ways we think, feel and behave. The focus of her research is the link between early-life experiences of poverty and economic inequality and self-efficacy, a personal belief that one is capable of managing challenging situations and effectively dealing with problems.