Prof. Sarah Alves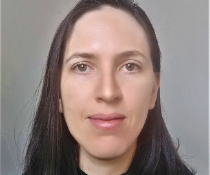 BIGSSS, Jacobs University
Email:

South Hall, Room: SH-311

Visiting Ph.D. Fellow, Field C, Cohort 2021
Research Interests

Research Interests:
Managerial Values, Basic values, and Cultural values
Organizational studies
Organizational behavior
Facet theory
Ph.D. project Summary:
The influence of basic values and managerial values in sources of guidance in a Brazilian organizational context
People develop social functions, play roles, and need to meet the expectations that exist around the role played, socially shaped over time (Schwartz, 2005). One of the predecessors of behavior is social values. Social values are values that we believe guide other people's behavior, generating behavior expectations about us (Rohan, 2000). For Parsons et al. (1968), role expectations are part of a system of incorporating patterns that the individual learns and teaches, in a process of socialization, about the privations and gratifications around a certain function within a group. The standards of selection are incorporated from childhood by transmitting the directions that adults consider appropriate and continue to be taught to the individual, throughout his/her life, according to the roles he/she assumes. The general aim is to identify the influence of managerial values as a mediator variable in the relation between basic values and sources of guidance of managers of private companies operating in Brazilian territory. The definition of managers for this work is limited to those employees in private companies who hold managerial positions of supervision or higher.