Markus Klingel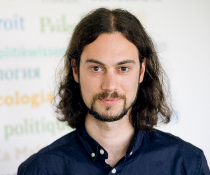 BIGSSS, Jacobs University
Tel.: +49 421 200 3966

Email:

South Hall, Room: 311

Regular Ph.D. Fellow, Field C, Cohort 2015
Research Interests
Couple & Family Research
Life Course and Life Span Research
Social Change (Late/Postmodernity & Individualization)
Social, Personality, Developmental and Gerontopsychology
Mixed Methods & Theory of Science
Dissertation topic
Negotiating the Life Course. Dyadic Life Course Decision Making and Limits of Agency in Late/Postmodern Times.
Academic Supervisors
Johannes Huinink
Martin Kohli
Laura Bernardi