Jonathan Rosa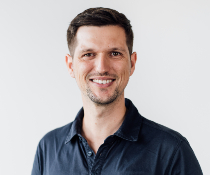 BIGSSS, Universität Bremen
Tel.: +49 421 218 66441

Email:

Unicom, Haus 9, Room: 9.3310

BIGSSS-departs Ph.D. Fellow, Field A, Cohort 2017
Research Interests

Foreign Policy Analysis
Global Governance
Emerging Powers
Environmental Politics
Climate Change Regime
Role theory
Dissertation topic
Brazil, South Africa, India, and China (BASIC) in the Climate Change Negotiations: a Role Theory Analysis of Emerging Powers Roles
Dissertation abstract
This research project examines emerging powers' commitments to global governance. It endeavors to explain how and why the positions of the BASIC countries - Brazil, South Africa, India, and China - changed in the global climate change negotiations in the cycle from the Copenhagen COP-15 in 2009 to the Paris COP-21 in 2015, considering their positions were crucial to the outcomes of both negotiation processes. From a methodological comparative analysis, its main hypothesis assumes foreign policy analysis role theory to investigate how the positions would have been shaped by 'self' and 'others' expectations associated with the role of 'emerging power'. Data from public speeches and statements in the context of the negotiations analyzed through content analysis will inform 'self' and 'others' role expectations. In light of the recent politicization of the climate change negotiations, this thesis seeks to contribute theoretically and empirically to understanding emerging powers behavior in the climate change and their commitments to global governance.
Academic Supervisors
Karen Smith-Stegen
Peter Mayer