Gulnaz Isabekova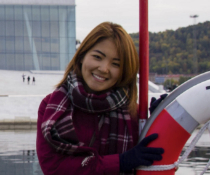 BIGSSS, Universität Bremen
Tel.: +49 421 218 69587

Email:

Forschungsstelle Osteuropa, Room: 3590

Affiliated Ph.D. Fellow, Field B, Cohort 2015
Dissertation topic
The (limited) development of primary health care in the post-Soviet region: the role of donors and states in projects combating tuberculosis and HIV/AIDS in Armenia and Kyrgyzstan
Dissertation abstract
International development organizations actively participated in healthcare reforms of post-Soviet countries since the 1990s. Sustainability of development aid is critical to countries providing and receiving development assistance, because it emphasizes durability of the assistance beyond the implementation period. My research analyzes the impact of interaction differences on sustainability of development aid outcomes on the example of tuberculosis and HIV/AIDS programs in Armenia & Kyrgyzstan.
Academic Supervisors
Heiko Pleines
Monika Ewa Kaminska