Eloisa Harris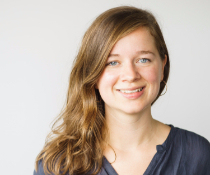 BIGSSS, Universität Bremen
Tel.: +49 421 218 66386

Email:

Unicom 1, Haus 7, Room: 7.3120

BIGSSS-departs Ph.D. Fellow, Field B, Cohort 2017
Research Interests
Comparative Welfare State Research
Party Competition
Voter Attitudes
Mixed Methods


Dissertation topic
Exclusion by the Mainstream? Party Competition and Welfare Chauvinism towards Immigrants in Western Europe
Dissertation abstract
How, and to which extent, has welfare chauvinism (the idea that immigrants' access to welfare should be restricted) been contested in party politics across Western Europe in recent years? This project tests theories of institutional feedback and party competition to explain differences in contestation across country contexts, particularly focusing upon right-wing radical party influence over time. A mixture of voter and party-level data is utilized in empirical and theory-building studies.
Academic Supervisors
Philip Manow
Arndt Wonka