Eloisa Harris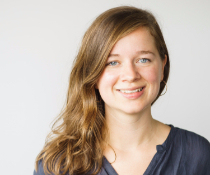 BIGSSS, Universität Bremen
Tel.: +49 421 218 66386

Email:

Unicom 1, Haus 7, Room: 7.3120

BIGSSS-departs Ph.D. Fellow, Field B, Cohort 2017
Research Interests

Comparative Welfare State Research
Party Competition
The Political Economy of Immigration
Mixed Methods


Dissertation topic
Exclusion by the Mainstream? The Partisan Politics of the Immigration-Welfare Tension in Western Europe
Dissertation abstract
How and why do political parties compete over "welfare chauvinism", or the idea that immigrants should be excluded from access to the welfare state? This project tests theories of institutional feedback and party competition to explain variation across Western Europe, particularly focusing upon right-wing radical party influence. Ultimately, I consider whether party politics affects policy change over time, thus integrating party politics back into research on welfare state reform.
Academic Supervisors
Philip Manow
Arndt Wonka