Ekaterina Lytkina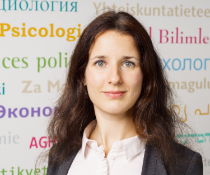 BIGSSS, Constructor University
Tel.: +49 421 200 3961

Email:

South Hall, Room: 310

Regular Ph.D. Fellow, Field C, Cohort 2017
Research Interests

Methods of Social Research
Sociological Theory
Questionnaire Design
Cognitive Interviews
Comparative Social Research
Social Norms
Anomie
Dissertation topic
The Impact of Perceived Relative Deprivation on Populist Attitudes
Dissertation abstract
The project is focused on a psychological mechanism explaining how perceptions of relative deprivation at the group level influence individuals' positions on scales measuring populist attitudes. It is proposed that the relationship between perceived fraternal deprivation and populist attitudes is mediated by emotions. Emotions can both lead to an increase or decrease of individuals' positions on populist attitudes. Emotions are captured by emotion profiles. Four experiments are carried out.
Academic Supervisors
Arvid Kappas
Céline Teney