Ekaterina Lytkina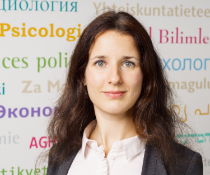 BIGSSS, Constructor University
Tel.: +49 421 200 3961

Email:

South Hall, Room: 310

Regular Ph.D. Fellow, Cohort 2017
Research Interests

Social inequality, perceptions of relative deprivation
Emotions
Populism
Comparative social research
Methods of social research
Experimental research
Social norms
Perceptions of injustice
Dissertation topic
The Impact of Perceived Relative Deprivation and Emotions on Populism
Dissertation abstract
The project revisits the role of perceptions of relative deprivation in activating populist outcomes. Results of three experimental studies conducted in the UK and secondary data analysis of the data of the ESS (Round 9) for 23 European societies show that there is no universal relationship between perceptions of relative deprivation and populism, but populist outcomes are activated by emotional reactions. Additionally, upon the experiments and the data of the EVS for the Netherlands (2020), it is shown that the role of emotional reactions is dependent on their measures. That shows that established measures of discrete emotions previousely used in popuilsm research tend to render oversimplified results.
Academic Supervisors
Arvid Kappas
Franziska Deutsch
Bert Bakker