Anne-Katrin Broocks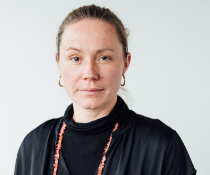 BIGSSS, Universität Bremen
Tel.: +49 (0)421 23800 172

Email:

ZMT, Room: 5202

Affiliated Ph.D. Fellow, Field A, Cohort 2018
Research Interests
Discourse
Knowledge Creation
Local Knowledge
Natural Resources
Dissertation topic
Mangroves and Meaning-Making: A mutual relationship over time?
Dissertation abstract
Analyzing how local knowledge on mangroves in Guayas Province, Ecuador is created through discourse and how these "subjective worlds of meaning" have been influenced over time by Western Science discourse since the beginning of the 19th century.