Anne-Katrin Broocks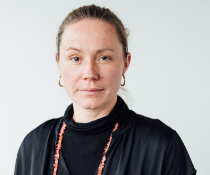 BIGSSS, Universität Bremen
Tel.: +49 (0)421 23800 172

Email:

ZMT, Room: 5202

Adjunct Ph.D. Fellow, Field A, Cohort 2018
Research Interests

Discourses
Knowledge Creation
Ethnography
Natural Resources
Dissertation topic
Mangroves and Meaning-Making: A mutual relationship over time?
Dissertation abstract
Mangrove forests are located at the in-between of the sea and the land. People around the world have made sense of mangroves in many different ways, ranging from mangroves as "resources", "biodiversity reserve", "coastal protection" to "home of ghosts" and "death bringers". The aim of this research project is to understand how people in Southern Ecuador have made sense of their mangrove surrounding at the Gulf of Guayaquil over the last 200 years, and how this guides the use of mangrove areas around the Gulf of Guayaquil today. My research is part of the interdisciplinary project 'Meaning of Mangroves' developed by Hornidge and Paladines (2017) within the Development and Knowledge Sociology working group by the Leibniz-Center for Tropical Marine Research. I draw on Communicative and Discursive Constructivism and use the Sociology of Knowledge Approach to Discourse by Reiner Keller (2001, 2005, 2011a, 2011b) as a methodological framework. I will do a discourse analysis based on ethnographic and historical data, collected online, in archives and in an eight months field research in Southern Ecuador. Besides unfolding empirically how meaning is attached to mangroves around the Gulf of Guayaquil and how discourses have shaped these meanings, the results aim to contribute to the ongoing discussions about the methodological framework used.