Anders Martin Paul Hentschel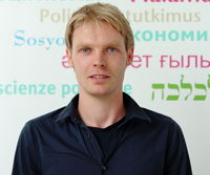 BIGSSS, Universität Bremen
Tel.: +49 421 218 66444

Email:

Unicom, Haus 7, Room: 7.3130

Regular Ph.D. Fellow, Field B, Cohort 2013
Research Interests

Dissertation topic
Social Policy Coordination within the European Semester: EU Impetus and Domestic Responses
Dissertation abstract
The study deals with the changes in social policy coordination at the European level brought about by the growth strategy 'Europe 2020' and the 'European Semester'. It aims at assessing the repercussions of the new governance architecture on domestic welfare states. The main assumption is that the increased entanglement of thematic coordination, macroeconomic coordination and fiscal surveillance at the EU level limits the member states' autonomy in developing social and employment policies.
Academic Supervisors
Ulrike Liebert
Caroline de la Porte