Funding & Organizing Team
Funding Institutions
The Academy of Sciences and Humanities in Hamburg (Akademie der Wissenschaften in Hamburg) was founded in 2004 by the Hamburg Parliament, aiming to raise the visibility of Northern Germany as a science region, and to encourage interdisciplinary and inter-institutional research.
Their program "Young Science Forum" (Forum Junge Wissenschaft) seeks to motivate early stage researchers and scientists from Northern German institutions, in order to generate interdisciplinary collaborations, works and projects.
We would like to thank the Academy of Sciences and Humanities in Hamburg, and the Young Science Forum program, for their 5000 Euro collaboration and support for the realisation of the Conference on "Intergenerational Inequalities and the Contemporary Family Setup".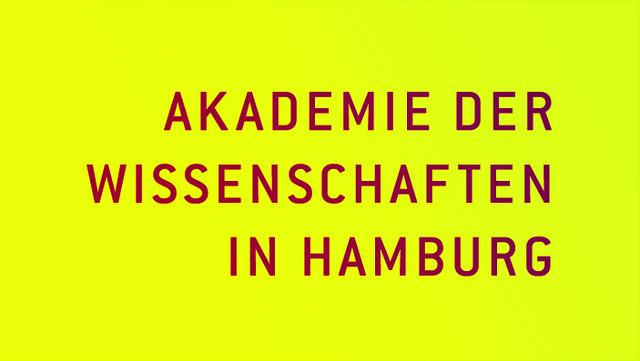 The DFG-funded Research Training Group "Social Dynamics of the Self" (SELF) a Social Science PhD program at BIGSSS. SELF focuses on investigating the interactions between individuals and their social environment, providing a platform for early-career researchers from various social science disciplines to study the self's embeddedness in diverse social systems, ranging in complexity and dynamically changing over time. The research program is characterized by interdisciplinarity, combining research perspectives particularly from psychology, sociology and political science.
We are grateful to the Deutsche Forschungsgemeinschaft (DFG, German Research Foundation – GRK 2513 /404484063) for supporting us with the additional funding beyond that granted by the Academy of Sciences and Humanities in Hamburg.

The Bremen International Graduate School of Social Sciences (BIGSSS) is one of Germany's driving schools for doctoral education in the fields of social sciences that was established in 2002 with an academic mission of providing high quality doctoral training accompanied by demand-tailored education. BIGSSS hosts more than 70 international PhD fellows from various fields of Social Science and is a vibrant research landscape located in its two supporting institutions, the public University of Bremen and the private Constructor University of Bremen.We are grateful to BIGSSS for supporting us.
Organizing Team
The conference is being organized by a team of seven researchers of the Bremen International Graduate School of Social Sciences (BIGSSS) and the Research Center on Inequality and Social Policy (SOCIUM) at the University of Bremen.
To contact the organizing team, send an email to inequalities-conference2022@bigsss-bremen.de