Admissions to SELF PhD Program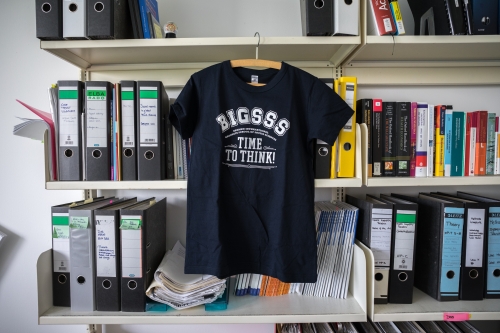 If you are interested in becoming a BIGSSS Regular PhD Fellow in the RTG "Social Dynamics of the Self" (SELF), please read the following guidelines carefully. You'll find all the essential information on open calls, admission requirements, application materials and FAQ below.
Call for Applications 2021
We are now accepting applications to this PhD program for admission in 2021.
Please find the call here.
Application Requirements
BIGSSS invites applications from candidates with
an excellent MA degree (or national equivalents) in Psychology, Sociology, Political Science, or related social science disciplines e.g. Law, Economics or Mass Communication. The MA degree must be completed by May 31st of the year of the program start at BIGSSS, which means you may apply before having finished your MA degree.
English proficiency as described in the application materials section below.
an interest in pursuing a PhD in a structured PhD program and in actively engaging in the events and activities at an international graduate school.
General Application Guidelines
When a call for applications is running, you should submit your application for a BIGSSS Regular PhD Fellowship in the RTG SELF electronically after creating an account in the online admissions system.
Please ensure that you select "Apply for BIGSSS/RTG PhD Program" otherwise your application will not arrive at BIGSSS and cannot be considered.
You will find a list of what your application should include in the section below.
Please only upload documents in PDF format in your application. You can download a free version of PDFCreator.
If you have any questions regarding the admissions process, please consult our Frequently Asked Questions section below or contact our Admissions Officer at admissions-officer@bigsss-bremen.de.
Application Materials
Please make sure to submit all required application materials in your online application.
Checklist of application materials for a BIGSSS Regular PhD Fellowship in the RTG SELF:
Personal Information form (to be completed in the online admissions system)
Curriculum Vitae (free text - PDF)
Preliminary Dissertation Proposal (free text - PDF)
One-page Proposal Abstract (free text - PDF)
Statement of Purpose (free text - PDF)
Statement of Skills and Experience with Methods of Empirical Social Research (free text - PDF)
MA/BA/Diplom/Magister Certificates (scan - PDF)
University Grade Transcripts (scan - PDF)
Certification of English Proficiency (we accept TOEFL, iELTS, CAE/CPE (Cambridge Exams)) (scan - PDF)
Two Recent Letters of Recommendation (to be submitted electronically in your application, or sent directly to the Admissions Officer from your referee by post or email before the deadline).
Please make sure to download and read the complete list of application materials for the SELF PhD Program, including all detailed descriptions and guidelines!
All application materials must be submitted via our online admissions system only.
Frequently Asked Questions
You will find answers to the frequently asked questions regarding the admissions process in our list of FAQ. Please read them carefully before submitting your application in the online admissions system.