GloWel Research Program
Doctoral researchers at BIGSSS pursue their projects under the interdisci­p­linary umbrella theme "Chang­ing Patterns of Social and Political Integration", with focal points in "Global Governance and Regional Integration" (Political Science), "Welfare State and Inequality" (Political Science, Sociology), and "Diversity and Socio-Cultural Contexts" (Psychology, Sociology and Political Science). These thematic foci align with the associat­ed research units at Bremen (SOCIUM, CRC 1342 "Global Dynamics of Social Policy", InIIS, FGZ/RISC and Focus Area "Diversity" @ Jacobs University) and form the core research frame­work of the aca­demic program.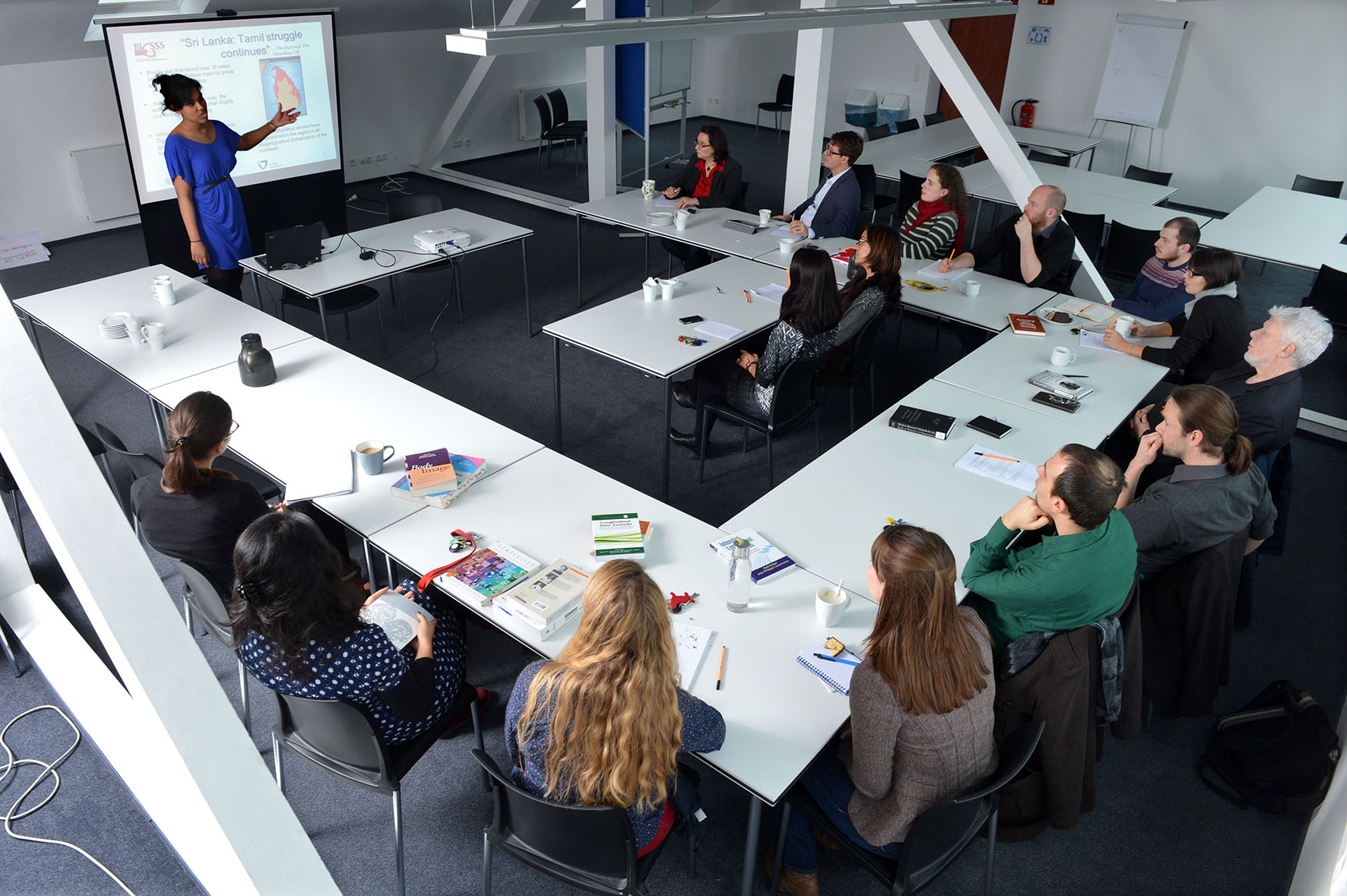 Global trends of rising economic inequality within most countries have triggered a shifting interest of inequality research from its causes to its consequences: How do contemporary societies cope with increasing economic and largely persistent social inequalities? This question has gained particular interests with the rise of right-wing populism and the challenges of liberal democracies due to inequality, populism and new form of political communication. The sociological research at Bremen particularly focuses on the role of middle classes in strengthening or weakening social and political integration in welfare societies – with a particularly interesting and promising comparative perspective on 'emerging' middle classes.
Faculty Associated with the Program
All doctoral education at BIGSSS is geared at a good fit between the Ph.D. projects of our fellows and the research focus areas of the faculty involved. We believe that doing a Ph.D. is most fulfilling for all parties if there is a mutually shared and genuinely scientific interest in the projects. Therefore, all applicants to the GloWel program have to demonstrate a broad thematic fit between the dissertation proposal and the corresponding Principal Investigator's outlined research interests as listed below. For more information you may also click at names or the Faculty profiles further below:
A sociologist and demographer, Professor Brockmann is interested in innovative research on social inequality particularly among important social groups – the rich, migrants, the elderly, women. Beyond objective inequalities, she also studies subjective well-being and happiness. Potential research question include:
- Can societies afford billionaires or how much inequality should societies tolerate?
- What can we learn from social media data?
Professor Groh-Samberg welcomes dissertation proposals on changing class structures in countries of the global south. He is particularly interested in the relation between economic, cultural and political dimensions of class formation, and specifically on emerging middle classes.
Professor Haunss is interested in Ph.D. dissertation that look at the program focus from the following perspectives:
- Development and Reforms of Health Systems (or Health Politicies) in the Global South (either as country or regional case studies or in a comparative research design)
- Mobilization and Protest with regard to Climate Change (especially with a focus on countries outside Europe)
- Global Issues, Local Protest (How do local protests take up broader/global issues, preferably using protest event analysis)
Professor Klarl welcomes applications in the program's research focus on the following topics: "Digitization, Distribution and Population Aging" and "Health and Distribution."
Professor Sachweh welcomes applications that investigate the social and political consequences of the recent dynamics of global income inequality, during which rising inequality within countries and decreasing inequality between countries have interacted to produce distinct winners and losers. Possible research questions are:
- What are the conditions and prospects for global economic solidarity? Are citizens of citizens in the Global North willing to support redistribution to the Global South? How does this differ along lines of class, gender, ethnicity etc.?
- Can we observe a political cleavage between cosmopolitan upper-middle classes and nationalist lower-middle classes in Western industrial societies?
- What is the role of the emerging middle classes for welfare state development and political integration in the Global South? Are these new middle classes arbiters of social protection and democracy?
Professor Scherger welcomes applications that focus strategies middle-aged members of the middle-classes pursue with regard to their social protection in old age (i.e. pensions and long-term care risk). Possible research questions are:
- How are the related risks of old age poverty and long-term care perceived and which strategies result from these perceptions? How do these strategies combine (non-)reliance on state measures (pensions etc.) with market-based and 'private' strategies (private insurance, but also reliance on family, investment in real estate or continued employment in old age)? How do perceptions and strategies differ between various segments of the middle classes, between men and women, and between different welfare regimes?
- Related research projects would lend themselves both to quantitative and qualitative approaches of investigation. They would help to shed light on how individual actors deal with the uncertainties of biographical planning and the related challenges complex social protection systems pose.
Prof. Dr. Carina Schmitt / Prof. Dr. Herbert Obinger:

Professors Schmitt and Obinger invite applications of PhD students who are interested in the nexus between violent conflicts and social policy developments in the Global South or in Eastern Europe. Research should focus on the impact of civil or interstate wars on benefit generosity and coverage of social policies across various welfare programs throughout the 20th century. Both qualitative and quantitative analyses are welcome.
Ph.D. projects supervised by Professor Schulz should look at the program focus within the following perspectives:
- Technological change / labor market inequalities: (a) gender inequalities, (b) employment careers or (c) eductational inequalities.
- Family and intergenerational reproduction of inequalities: (a) inequalities within and between families, (b) education, cognitive and non-cognitive skills and (c) family relations.
Professor ten Brink welcomes proposals that either analyze social policy developments in China and East Asia or focus on the social consequences and social policy dimension of bi- and multilateral free-trade agreements, with a focus on East Asia and its relations to the world, and in the context of the larger setting of trade-related international institutions and regimes. Proposals can include qualitative approaches as well as quantitative approaches.
Professor Windzio seeks for collaboration in the program's research focus that touches upon one or more of the following concepts: immigration, integration, reciprocity, social networks, quantitative methods, residential segregation, life course, delinquency, global cultures and education.