DAAD Graduate School Scholarship Program
BIGSSS was selected by the DAAD to host up to four international PhD students in its new Graduate School Scholarship Programme (GSSP) "GloWel - Global Inequality, the Middle Classes and the Welfare State" in 2021 and 2022 (two each year).
Doctoral researchers at BIGSSS pursue their projects under the interdisci­p­linary umbrella theme "Chang­ing Patterns of Social and Political Integration", with focal points in "Global Governance and Regional Integration" (Political Science), "Welfare State and Inequality" (Political Science, Sociology), and "Diversity and Socio-Cultural Contexts" (Psychology, Sociology and Political Science). These thematic foci align with the associat­ed research units at Bremen (SOCIUM, CRC 1342 "Global Dynamics of Social Policy", InIIS, FGZ/RISC and Focus Area "Diversity" @ Jacobs University) and form the core research frame­work of the aca­demic program.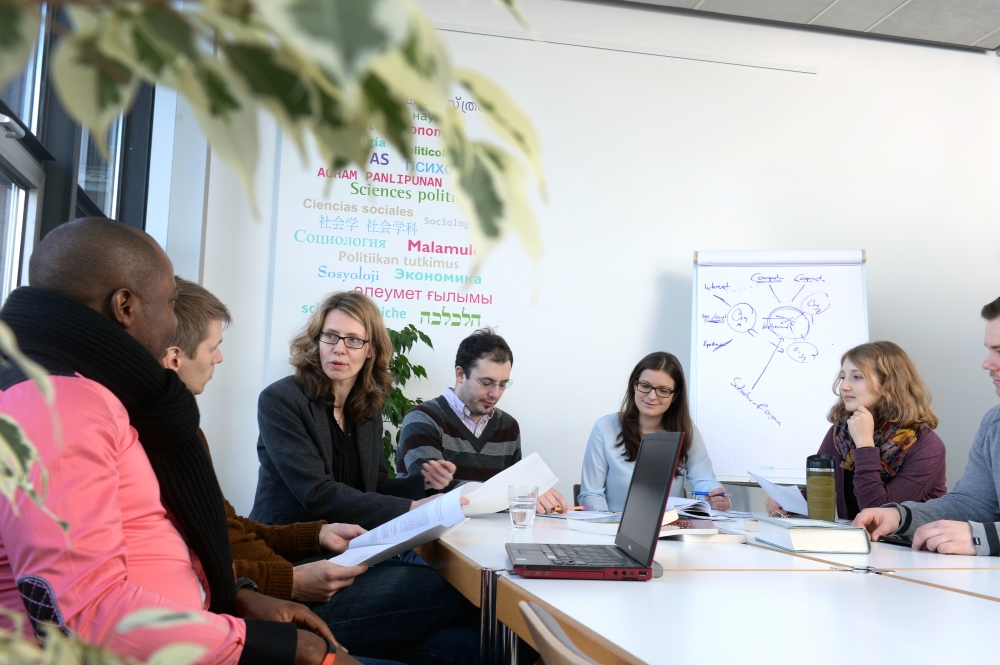 "Global Inequality, the Middle Classes and the Welfare State" (GloWel)
GloWel will focus on the interrelation between the development of global inequalities, global social policies, and the role of the emerging middle classes for social and political integration. Embedded in the vibrant Bremen social science environment, we are particularly interested in comparative perspectives on the Global South and North. The program has strong ties to Bremen's CRC 1342 "Global Dynamics of Social Policy" and the national Research Centre for Social Cohesion.

Who Can Apply?

There is currently no open call.

Applications will be reviewed by a selection committee of PIs and Fellow Representatives at BIGSSS. Based on the excellence of their applications, candidates will be selected for a nomination to the final decision process of the DAAD. Applicants who have been selected for a scholarship by a graduate school that participates in GloWel must then submit a completed application form with all supporting documents, via the DAADportal. The following criteria must apply:
You are an international applicant, proficient in English language (speaking & writing). We particularly encourage applications from the Global South.
You must not have resided in Germany any time after February 15, 2021.
Your MA degree must be completed and the validation of the degree must be available by May 15, 2022, which means you may apply before having finished your MA degree.
At the time of application, your last final exam must have taken place no longer than 6 years ago.
You have an excellent MA degree (or national equivalents) in Sociology, Political Science, Psychology or related social science disciplines e.g. Law, Economics or Media Sciences.
Your dissertation project in the field "Global Inequality, the Middle Classes and the Welfare State"" aligns with the research focus of one or several of our program PIs.
Benefits
Successful applicants will be offered a full PhD scholarship, funded by the GloWel programme of the DAAD. The Scholarship Programme is providing the following benefits:
a stipend of 1,200 EUR monthly, for a maximum of 48 months,
additional travel allowance for stays abroad and research trips,
complete medical insurance plus a combined liability and accident insurance,
support with research expenses,
if necessary and applicable, additional family allowances (eg. rent) and
a German language course at Bremen.