BIGSSS-SFB Summer Retreat 2019 › view all
Good Old Traditions at New Location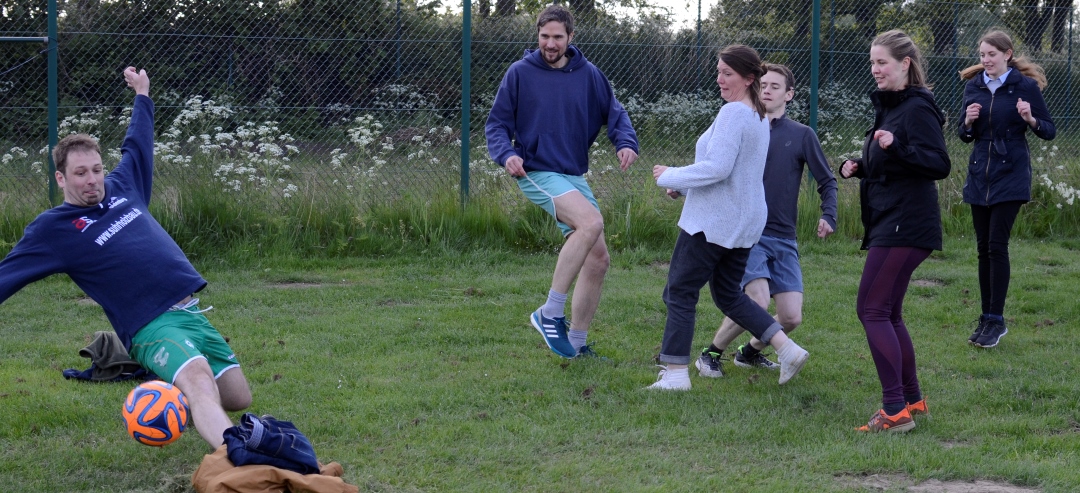 Seminarzentrum Pegasus, Krummendeich
The second semester of the newest cohort of BIGSSS PhD fellows is traditionally marked by the Summer Retreat, a two-day event where fellows present their dissertation projects to a cross-disciplinary audience. Besides productive scientific discussions, team-bonding and leasure time activities are on the agenda.
This year, our Retreat is jointly organized with our colleagues from SFB 1342 and for a change of scenery, we've moved the event to a new location: for the first time, our fellows and faculty are in session at "Seminarzentrum Pegasus" in Krummendeich, close to the North Sea.
Some things remain the same though, such as yet another glorious win of our faculty team on the soccer turf. With four(!) goals by top scorer Mandy "Unstoppable" Boehnke, faculty beats PhD fellows 6-2 even without injured Christian Peters, Dean Olaf Groh-Samberg und absent playmaker Arndt Wonka. Good hustle, everyone - keep up the great work!
Another highlight of the first retreat night was the interesting lecture by Philipp Rehm, current HWK-Fellow and Associate Professor from the Ohio State University, on the (not so) surprising election victory of Donald Trump.